Weather In Whitefish, Montana
Do you want to go on vacation? Whitefish is the best place for you! There are several activities for you to enjoy here, including boating, biking, trailing, and much more. However, before going, you should look at the weather and learn all there is to know. Here is a guide that can help you get an insight, and you will be able to plan your trip accordingly.
Current Weather In Whitefish
Best Time To Travel To Whitefish
Any month is a great time to visit Whitefish and the surrounding area. It all depends on what you like to do while visiting. Weather plays a key role in the activities and attractions available to visitors. Take a look at our seasonal guide below to find the time of year that works best for your visit. If you have any questions, please do not hesitate to give us a call at (406) 261-1971.
Spring In Whitefish
Springtime is moderately colder, and the temperature can range from the 30 degrees Fahrenheit to the low 70's Fahrenheit.. This season is the second busiest for tourism, and it is a great time for all the people who want to participate in some outdoor activities such as hiking, mountain biking or golf, paddle boarding, or just relaxing.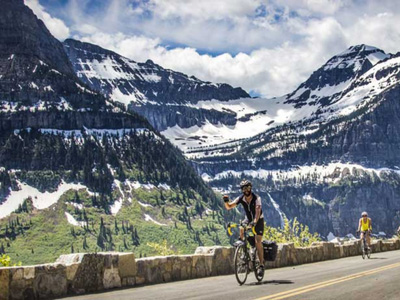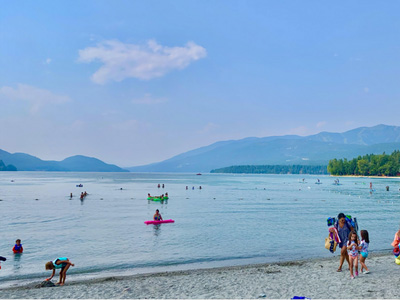 Summer In Whitefish
The summer months are beautiful in Whitefish. These months do not have very high temperatures which make them comfortable for a variety of different activities. On average, you can experience some precipitation, but that does not stop many from having an active mountain vacation. Summer is perhaps the most popular time of the year for visitors as the list of things to do and places to visit is endless. Some of our favorite summer activities in Whitefish are zip lining, summer tubing and of course hiking and mountain biking. After all that fun, we love to head out on Whitefish Lake to cool off in the water and have some more fun!
Fall In Whitefish
Fall is usually chilly in Whitefish with highs in the 70's Fahrenheit and lows dipping down into the 40 degrees Fahrenheit when the sun goes down. There can be some rain and snow during these months, but the multitude of colors you will see as the leaves are changing makes it one of the most beautiful times to visit. Visitors love to take in the Fall beauty during the days, and cozy up to a fire in the evenings.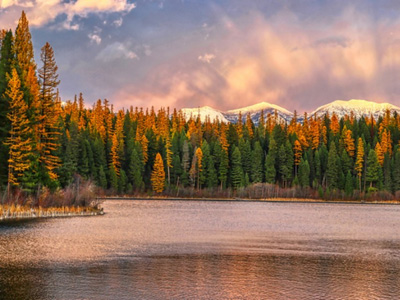 Winter In Whitefish
Whitefish is a skiing enthusiast's dream! Whitefish Mountain Resort usually opens in early December and runs lifts through early April…all depending upon the snow. This resort offers so much more than skiing though with a terrain park, night skiing and a nature center where kids can learn about the winter activities of native plants and animals.
You can enjoy Whitefish and all the activities it has to offer depending on your preferences. If you need any help with finding the right lodging, then you can contact us, and we will link you up with the best rentals we can find. IBEX Vacation rentals are the best option for you!
---
No matter the time of year you opt to visit Whitefish, Montana you can rest assured that IBEX Vacation Rentals has a place for you to stay. All of our vacation rentals in the Whitefish area offer comfortable bedding, fully-equipped kitchens, spAcious living areaS and a number of other popular amenities. Our rental properties offer all you need for your home away from home in Whitefish, Montana!